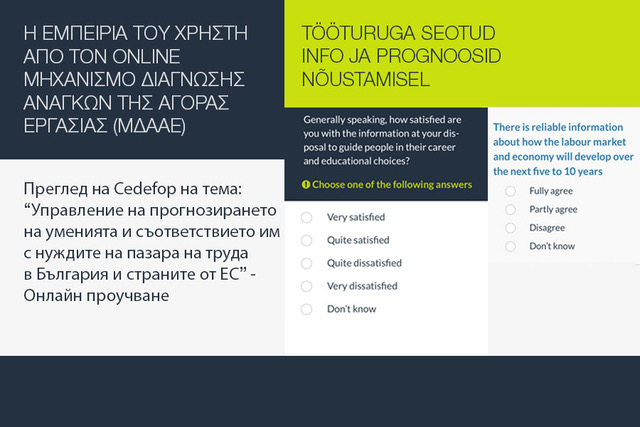 Effective 'skills governance' means developing relevant, reliable and regularly updated skills and labour market intelligence and ensuring that policy-makers use it to strengthen links between education and training systems and labour market needs. Other areas of effective skills governance include well working stakeholder cooperation arrangements (at national, sectoral and – where relevant – regional/local level) and tools that present skills intelligence in a user-friendly way.
Effective dissemination helps young people and adults make informed education, training and career decisions and supports the work of career guidance counsellors. It helps vocational education and training (VET) providers shape their programmes in line with rapidly changing labour market needs and supports employers in shaping recruitment and other HR practices.
Following an in-depth stakeholder consultation in 2017-18, the countries are currently building consensus, a key step in the reviews. National stakeholders (ministries, public employment services, employee and employer representation organisations, education providers and experts) are in the driving seat. Cedefop is assisting them in finding common ground on what could be effective and practical ways to strengthen skills governance in the coming years.
In parallel, Cedefop is gathering the views of practitioners and other key actors using the currently available skills intelligence in their daily work. By developing tailor-made online surveys in the national language, Cedefop aims to find out where they see potential for further development.